What is Social Prescribing?
You can now get specialist support for more than just medical issues by talking to our Social Prescribers Hannah and Natasha, who will spend time with you, exploring what activities and/or local support could improve your health and wellbeing.
Social Prescribing is a way of linking people to the vast array of services, groups and activities provided locally to help people develop happier healthier lifestyles. That might mean being introduced to a community group, a new activity or local club, helping you to find financial advice, help around the house – helping you to find out what services and resources are available.
How can Social Prescribing help you?
Social prescribing can help you to have more control over your own health and find ways to improve how you feel in a way that suits you. Studies show that patients with social prescriptions get better and feel better faster than those treated with medicine alone. And because it works, it's happening more and more.
What have people said about Social Prescribing in Dover?
"I don't know what I would have done without your support."
"What I have really valued is that you have acknowledged what is important to me."
"My brother has improved and this is the happiest he has been in a very long time, he is really turning his life around and has been doing so well since the social prescribing input."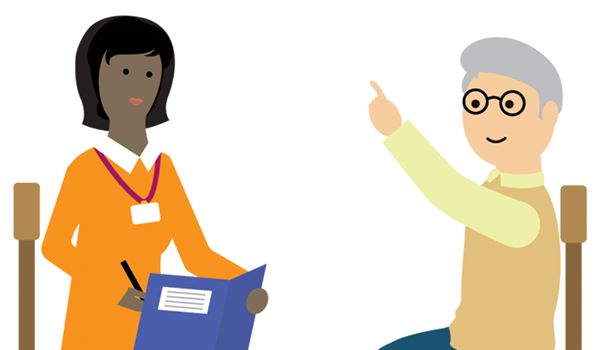 How can I access Social Prescribing?
Talk to your GP, Nurse Practitioner, Nurse, HCA or ask at reception and they will connect you to our Social Prescribing Team.
Alternatively you can self refer by completing this short form.
Chronic Pain Support Group
We understand that living with Chronic Pain can be isolating, difficult, lonely and very often misunderstood. If you are living with Chronic Pain we would like to invite you to join our Chronic Pain Support Group.
The support group is run for patients living with Chronic Pain to provide a 'safe space' to be able to share concerns, ideas, and meet others living with Chronic Pain.
To find out further information just send us an email: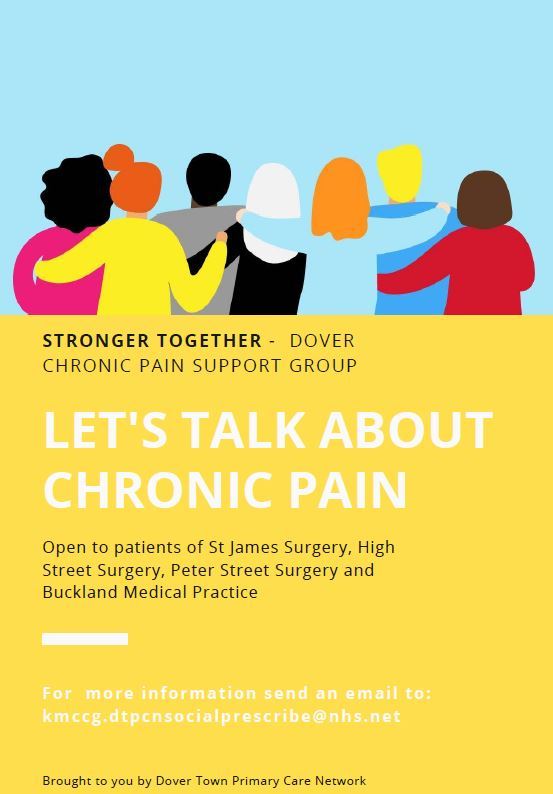 Connect with the Community